When it came to choosing his running mate for the Florida governor race, Ron DeSantis chose the well-versed Republican and Cuban-American, Jeanette Nuñez.
A Florida International University alumna, Nuñez earned a Bachelor of Arts in international relations and political science. She went on to receive her Masters of Public Administration from there as well. Shortly after her graduation, she landed a job with a Florida state representative.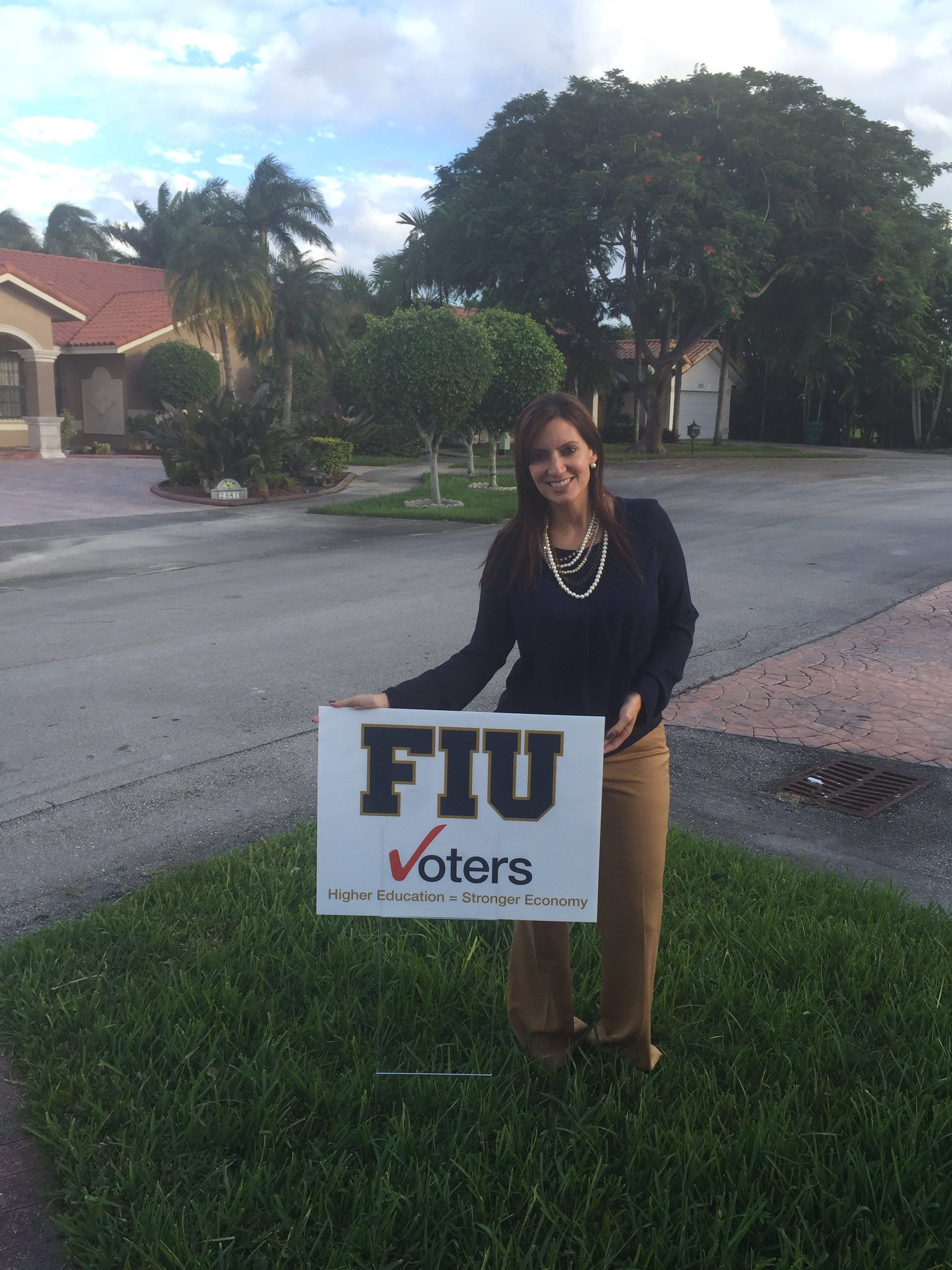 Nuñez worked under state Sen. Alex Diaz de la Portilla for nine years as a legislative aide where she gained an in-depth understanding of how politics work. After her nine years with the state senator, she was approached to work for Jackson Memorial Hospital and eventually became the hospital's vice president of government affairs.
"I oversaw everything from local to state to federal advocacy and other things that got tacked onto my responsibility and it was at that process that I really started to think about the potential to run for elected office," Nuñez said.
According to Nuñez, the opportunity to run with DeSantis was a chance to put her nine years of experience as a legislative aide and her volunteer work to good use.
After being initially elected, media outlets portrayed Nuñez as hesitant to run with DeSantis. She said it was not her running mate that led to her hesitation, but instead finding the balance between her career and being a mother of three and a wife.
"I wouldn't say that I was hesitant to run or to be on the ticket it was really just trying to find the right balance for my life, being a mom, wife, and working professional, and different things I have on my plate. It wasn't really part of my immediate plan so it took a lot of thought and discussions with my family as to whether this would be the right decision for me. If i said yes, I wanted to make sure that I would be all in and 110 percent on board with the demands and the rigor of a statewide campaign," Nuñez said.
Aside from her career, she is actively involved in her community, volunteering and supporting numerous programs. One of the programs that she served on was the Kristi House, an organization that helps children who are victims of sexual abuse.
"A lot of what I've done in the legislature has focused on making sure that our children are safe. This past year I filed a bill to prohibit the practice of child marriage. So we closed the loopholes for the most part that existed," Nuñez said.
According to Claudia Kitchens, the executive director of Kristi House, "Nuñez was a very involved and active member of Kristi House for eight years."
She also served on the Florida Hospital Association Uninsured Taskforce and was involved in the National Association of Public Hospitals Fellowship program. She was named Hispanic Woman of the Distinction of South Florida in 2007 for her support and dedication to the community. And in 2008, she was recognized as a National Success Story by the National Association of Public Hospitals for her public support.
Education is a key component that Nuñez focuses on, especially in her current campaign with DeSantis. In 2014, Nuñez sponsored a bill that would grant undocumented immigrants in-state tuition at Florida colleges and universities. Following the bill, she received support, but also a lot of debate and concerns from her fellow republican colleagues. To Nuñez, education is the great equalizer, and everyone should have access to it.
According to Nuñez, Florida is a state that has a lot to offer and needs to be protected. Her main focus during her campaign with DeSantis is on Florida's economy and education system. As the first Cuban-American gubernatorial running mate, Nuñez plans to represent her community with passion and make sure she is a role model for those interested in politics.
"What I care about the most is representing my community with passion and making sure like I said with my own children, that I am a role model for others and those that are interested in politics, whether it's being in elected office or in another area. I hope that people see it in that light. If you work hard and have passion and you're dedicated there's no limit to what you can accomplish," Nunez said.